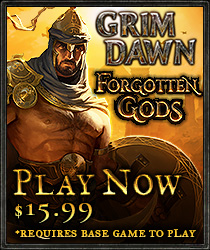 Follow Grim Dawn on Facebook to receive updates and help us spread the good word by spamming all your friends!

Visit the official community-driven wiki for information on Grim Dawn's classes, quests, characters and more!

Join the Grim Dawn Community on the unofficial Discord!
Read the latest project updates and join the discussion here on the forum!